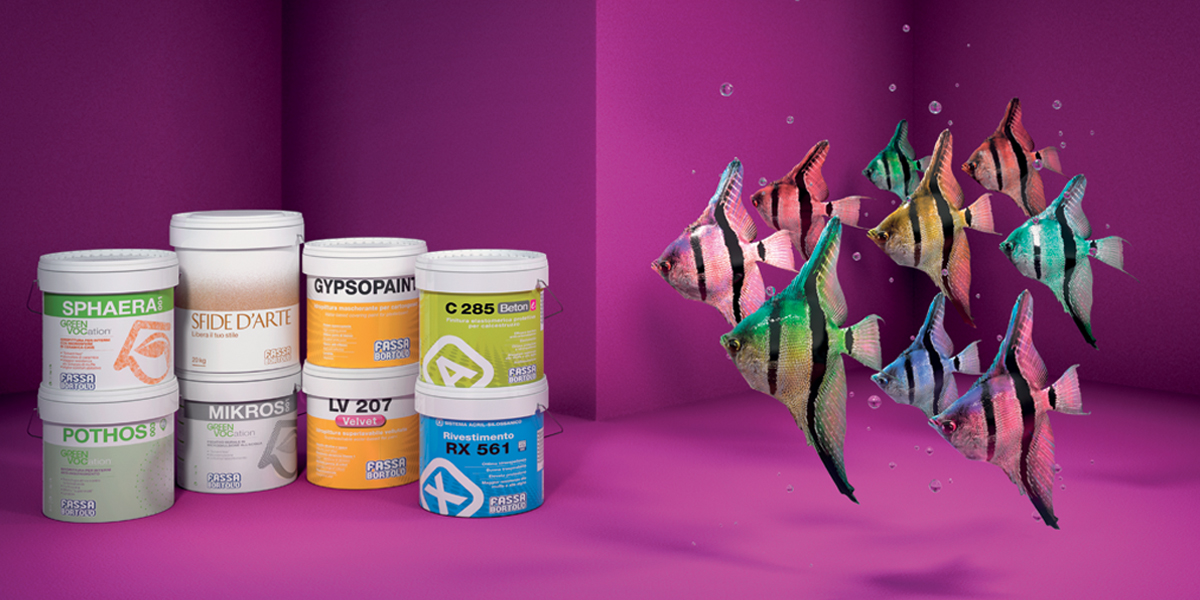 Colour your world
A vast, continually evolving range of very high quality products designed to satisfy all painting, maintenance, conservation and restoration needs, for both interiors and exteriors. Six systems, together with Green Vocation®, a line of new-concept finishes without volatile organic compounds and formulated from selected raw materials, in accordance with environmental sustainability criteria, as well as SFIDE D'ARTE®, a line of decorative products designed to enhance, embellish and personalise environments with colours ranging from neutral to brighter tones, from minimal to more eccentric nuances.
Wall primer in water microemulsion

Protective siloxane finish

Primer for silicone resin coating cycles

Fibre reinforced and compacted coating boasted with siloxanes

Universal pigmented primer undercoat

Acrylic-siloxane filling finish

Compact acrylic siloxane coating

Primer for acrylic paints and coatings

Detergent solution for cleaning masonry surfaces

Protective elastomer finish for concrete

Acrylic coating for thermall insulated walls

Mineral primer for silicate cycles

Smooth water-based silicate mineral paint for exteriors and interiors

Detergent solution for cleaning masonry surfaces

Bonding primer made of synthetic resins for gypsum based and lime-gypsum based plasters on concrete ...