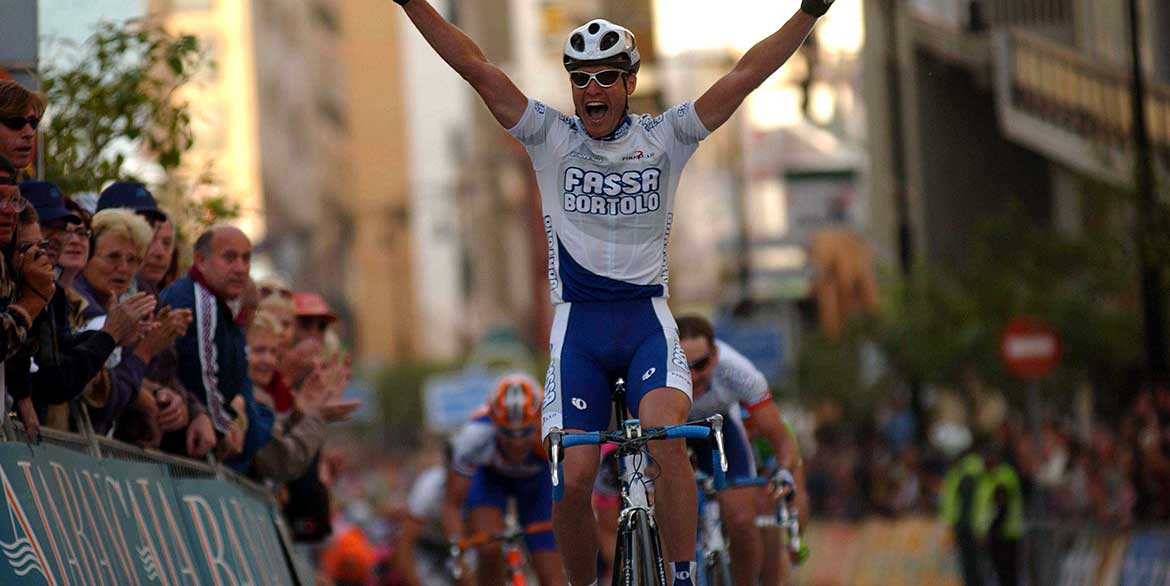 A six-year long sprint
The special relationship between Fassa and cycling goes back to the mid-1990s when the company sponsored a women's team which became an incredible breeding ground for young female cyclists who went on to prove their worth in numerous competitions.
It was not, however, until 2000 that the company entered the professional bicycle racing world as a direct protagonist with a highly competitive team, in six years reaching the peak of world bicycle racing and dominating the International Cycling Union more than once. Until 2005, the talented riders of the Silver Team as it was known achieved numerous wins in the most prestigious races, including the Giro d'Italia, Tour de France, Vuelta a España and World Championships. A thrilling adventure, made even more so by the company's close ties with the local area and the personal esteem existing between Fassa and Pinarello, with use of the ultra-modern made-in-Treviso bicycles right from the start.
A story of unforgettable successes, transmitting an image of efficiency, organisation, determination and professionalism and helping establish the company's reputation at the maximum international levels.