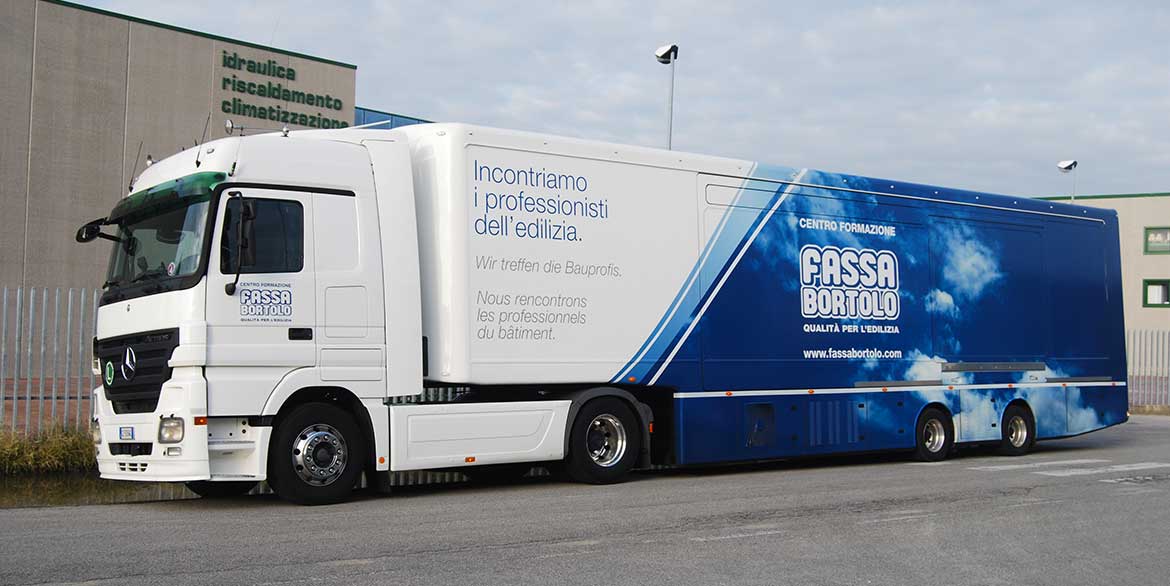 Motorhome
A genuine showroom and mobile training centre, travelling continuously in the most important cities in Italy and abroad to give Fassa Bortolo a constant presence on the ground. A strategic tool, indispensable to reinforcing the activities promoted by the company, always looking for the most effective way to reach dealers, customers and suppliers.
The Motorhome serves as a venue for advanced courses, new product demonstrations and meetings with designers, architects and installers.
These initiatives are organised on the basis of specific needs and the most topical themes in the building sector.
With a capacity of up to 40 people, the Motorhome is structured event by event according to the reference target for the various meetings and can be supplemented with customised in-depth information and practical demonstrations.