Partnerships and Certification
Legambiente
The association's scientific approach, coupled with ongoing awareness activities and citizen engagement, has deeply rooted Legambiente in society, making it Italy's most extensive environmental organisation.
CasaClima
This mark recognises extensive technical skills and constant commitment, through research into specific products, to building and renovating buildings in accordance with energy efficiency and environmental sustainability criteria.

Symbola
The Italian Quality Foundation has always been an umbrella grouping of members with different experiences, together with attention to quality and investment in local talents.

RIBA CPD Providers Network
Fassa Bortolo has become Member of the RIBA CPD Providers Network. This network consists of over 500 manufacturers, suppliers and training companies who provide RIBA-approved CPD to architects and other specifiers. As RIBA CPD providers, our material has been rigorously assessed by the RIBA and it is available in different formats, such as seminars, articles, courses, product literature ecc.

Construction Products Regulation CPR 305/2011, CE and DoP marking
All Fassa products comply with EC standards and regulations, satisfy the performance requisites for building products (CPR 305/2011) and bear CE and DoP marking. These requirements are highlighted throughout the technical documentation by special logos, while other marks identify the relevance of the classification criteria and methods in accordance with European standards.

ETA
European Technical Approval
and safety in all components

The Fassatherm® External Thermal Insulation Composite System has obtained European Technical Approval (ETA) that attest its technical suitability for thermal insulation applications.

BBA
British Board of Agrément

The BBA has certified the FASSATHERM External Wall Insulation System and the FASSACOUCHE through coloured scratch render: this certification was a necessary requirement to extend the offering of the Fassatherm®, already with European Technical Approval (ETA), and FASSACOUCHE specifically to the British market.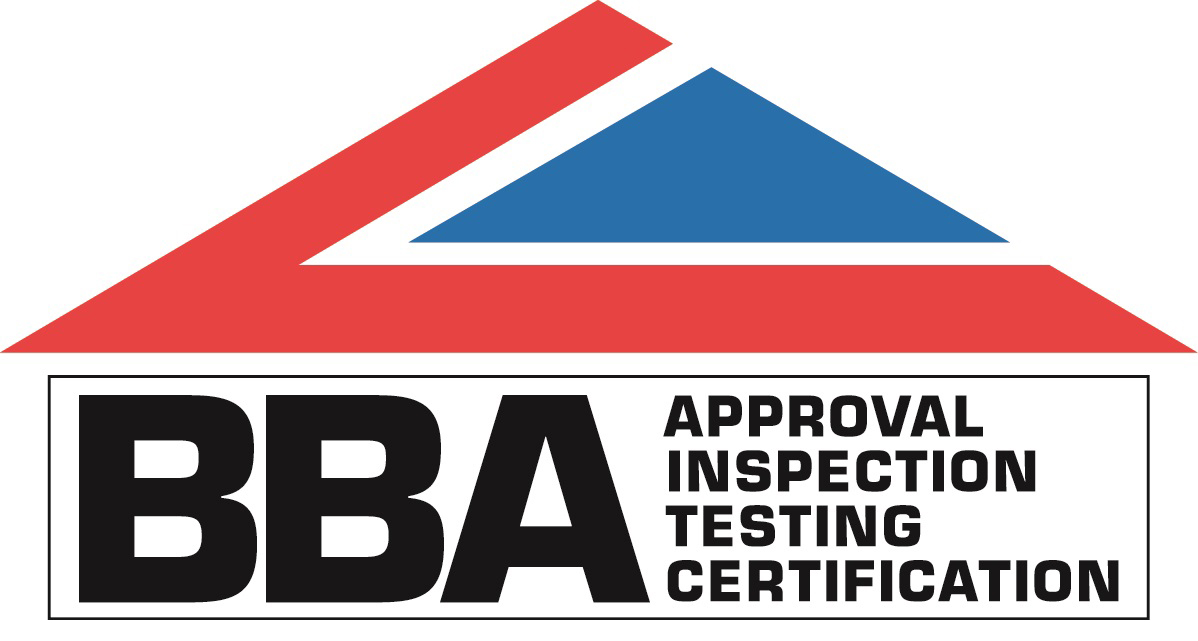 BDA Agrément
Kiwa Building Products issues the BDA Agrément® for "FASSAREND" system with A96 on a cement-based render carrier board, for installation of external timber framed or solid walls. Products have been examined and rigorously tested following precise installation instructions. Agréments confirm the compliance and durability of the product under the specified method of installation. The BDA Agrément® has received the NHBC third party acceptance for the UK market.

ANAB and ICEA
National Sustainable
Architecture Association and
ICEA - Environmental and Ethical
Certification Institute
This represents important recognition for our bio-ecological products, certifying maximum care paid to the environment and complete compliance with the strictest bio-architecture criteria. Fassa Bortolo's Bio-Architecture line was the first in Europe to obtain certification with KB 13, the first plaster certified in 1999, setting the standards in the sustainable architecture sector.

GEV
Association for the Control of Emissions
in Products for Floor Installation,
Adhesives and
Building Materials
Voluntary mark certifying the emission of Volatile and Semi-Volatile Organic Compounds (VOC and SVOC) issued by GEV (the Association for the Control of Emissions in Products for Floor Installation, Adhesives and Building Materials). Applied to the System for Laying Floor and Wall Coverings, following strict testing the products were classified Emicode EC1 Plus (i.e. very low emissions).

Indoor air quality
All the products in the Fassa Bortolo Paint System respect the parameters established by European Union regulations and standards aimed at limiting the emission of organic compounds. They therefore comply with the provisions of Italian Legislative Decree no. 161 of 27/03/2006 (implementing Directive 2004/42/EC), identifying the maximum content of Volatile Organic Compounds (VOCs) in paints and paste coatings.

EPD Process Certification
Our company has decided to adopt a certified EPD Process System regarding environmental communication. This means that the entire process of collecting data, conducting LCA (Life Cycle Assessment) studies and monitoring environmental impact will be managed using a specific system that is certified in accordance with the most recent and updated international standards. The company will consequently be able to increase its awareness of the environmental impact of its products, as well as communicate such environmental impact transparently, using a credible and internationally recognized tool. This tool, known as EPD (Environmental Product Declaration), provides a complete overview of the effect that a product has, throughout its life cycle, on a large number of environmental aspects: from its impact on global warming, eutrophication and acidification, to the use of resources, ozone layer depletion and many others.

NF
Most of the Gypsotech® plasterboards have obtained NF certification, a fundamental requisite for the French market. NF certification is issued by CSTB Paris, in accordance with NF certification regulation 081 specified by AFNOR, the French standards organisation.

French Label Etiquetage sanitaire
Classification and labelling system applied to emissions of Volatile Organic Compounds (VOCs) from construction and decoration products and indoor finishes.

QB
This certification classifies the performance of tile cements and adhesives, as well as the implementation and application of production control system capable of ensuring constant product quality.