News
24.03.22
International Domus Restoration and Preservation Prize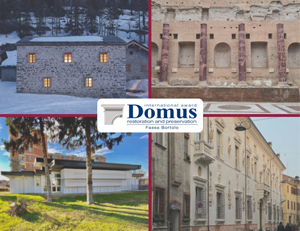 During the event "Giornate del Restauro e del Patrimonio Culturale", on 24th March at 5.00 pm there will be the award ceremony of the 8th edition of the International Domus Fassa Bortolo Restoration and Preservation Award, organized in collaboration with the Department of Architecture of the University of Ferrara.
The Award represents an important moment of encounter between the excellence in the field of restoration, redevelopment and architectural and landscape restoration at an international level.
Click here to attend the award ceremony.
Downloads