News
01.12.20 - 15.12.20
BIM&Digital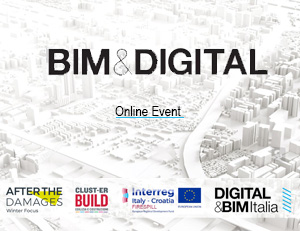 The International Academy After the Damages, the Clust-ER Build, of which Fassa Bortolo is a member, and the Firespill Interreg Italia-Croazia collaborate with the BIM&Digital Award 20 for the Winter Focus 2020 focusing on BIM and Digital.
The different interoperability possibilities of the BIM tool at the levels of governance, entrepreneurship and research will be addressed, developing the topic in three days: 1, 2 and 15 December 2020. At the end of the three intensive days, the Award ceremony of the BIM&Digital Award 20
will be held, an international competition for design and digitization of the BIM process.
Click here to subscribe to the webinars.
Downloads