News
02.10.18
FASSAFILL: When the Details Make the Difference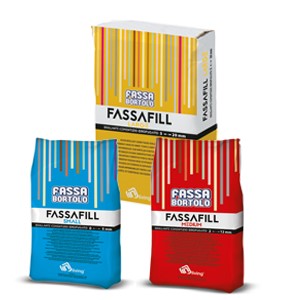 A line that highlights and perfectly combines high technical performance with the aesthetics of the end result, in which the tile joints play a decisive role.
Four products are available, depending on the size of the joints being grouted: SMALL for joints from 0 to 5 mm, MEDIUM from 2 to 12 mm, LARGE from 5 to 20 mm. In addition to these products is FASSAFILL RAPID, designed specifically for all grouting jobs for joints between 2 and 20 mm that require extremely quick drying.
Along with the different formats, there is also a choice between 25 different colours: from the most classic shades (tones of grey, beige and brown), to solutions spanning between green and blue, particularly in vogue in recent years.
Discover the new range of sealants: choose the colours and create combinations.