News
17.05.19
Award Winning Restoration Project For Fassa Bortolo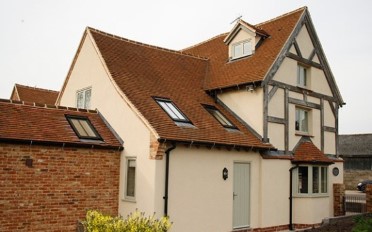 The award was given by the Insulated Render and Claddding Association (INCA) for the refurbishment category, for the restoration of Horsley House Farm, a Grade II listed building in Warwickshire that dates back to the 1650s.
The project saw the collaboration of Fassa Bortolo with Complete Rendering Solutions (CRS), who contracted the building. The project required a vapour permeable, insulated render system that could be applied externally to help preserve the renovated interior frame. The Fassa team was able to offer a bespoke solution and specified the Fassatherm External Wall Insulation System (EWI), using a lime-based render on to mineral wool.
All the requirements for listed buildings were met, leading INCA judges to award this project based on attention to architectural and technical detail and the quality of the finisched product.