News
11.09.18
International GT Open - Silverstone 2018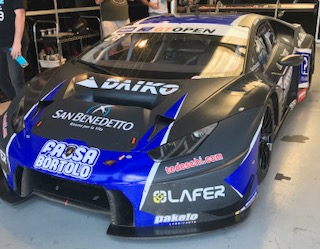 The weekend of 1-2 September 2018 saw Toby Sowery back in action on home ground.
In race 1 of the Silverstone meeting, British-born Sowery and Italian-born Cipriani finished in 18th place for team Daiko Lazorus. This was after a tough start to the race which saw Cipriani come off the track.
Race 2 proved to be more favourable for the duo finishing in 15th place. A good achievement for the team after a hard weekend of racing.
GT Open Championship continues in Monza, 8-9 September 2018.