News
06.04.18
GEV EMICODE EC1Plus CERTIFICATION also for AQUAZIP ONE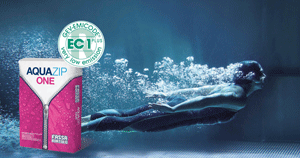 GEV EMICODE® is a voluntary mark relative to emissions of volatile and semi-volatile organic compounds (VOC and SVOC) issued by GEV (Gemeinschaft Emissionskontrollierte Verlegewerkstoffe, Klebstoffe und Bauprodukte).
Following a defined testing method agreed in collaboration with important test laboratories, flooring installation products, adhesives and construction products are divided into classes according to their emission characteristics.
Besides the other waterproofing mortars, now also AQUAZIP ONE has obtained the EC1Plus classification, the highest standard, which attests the very low volatile organic compounds emissions.
To offer the user the best comfort and indoor air quality.

Download the GEV certificates: